On 28 and 29 July, Fr Zsolt Labancz, President of UCESM, came to visit the new office (since July 2020) of UCESM in Brussels.
We took advantage of his coming to pay a short visit to Dom Bernardus Peeters ocso, Abbot of the Trappist Abbey of Koningshoeven near Tilburg (NL) and also President of the Conference of Dutch Religious KNR.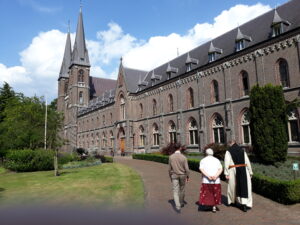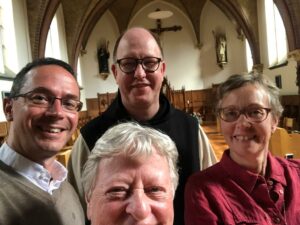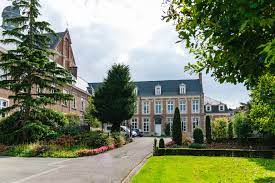 On that occasion, Fr. Zsolt and Sr. Marjolein were accommodated at the Belgian Abbey of Grimbergen, whose Abbot Erik De Sutter is the Treasurer of UCESM.
We enjoyed the hospitality and admired the two impressive abbeys and their many activities.